Saturday, September 26, 2020 1:00 PM – 3:00 PM EDT
The virtual U.S. Life-Saving Service Heritage Association annual meeting will be Saturday, September 26th from 1 to 3 pm EST. The cost will be free to anyone who would like to attend.
This virtual conference is being hosted with the assistance of the Michigan Historic Preservation Network, and we welcome their members who are also invited to join the annual meeting at no charge via their Zoom Platform.
The conference will include three 15-minute presentations followed by a 40-minute annual member meeting. The presentations include:
Fred Stonehouse, Great Lakes Author, who will present USLSS 101 to orient attendees to the history of the U.S. Life-Saving Service in the United States.
Fred teaches maritime history at Northern Michigan University and is an active consultant for numerous maritime oriented projects and programs. In April 2000, he began teaching two Internet based courses on Great Lakes maritime history: Great Lakes Lighthouses and Great Lakes Maritime History.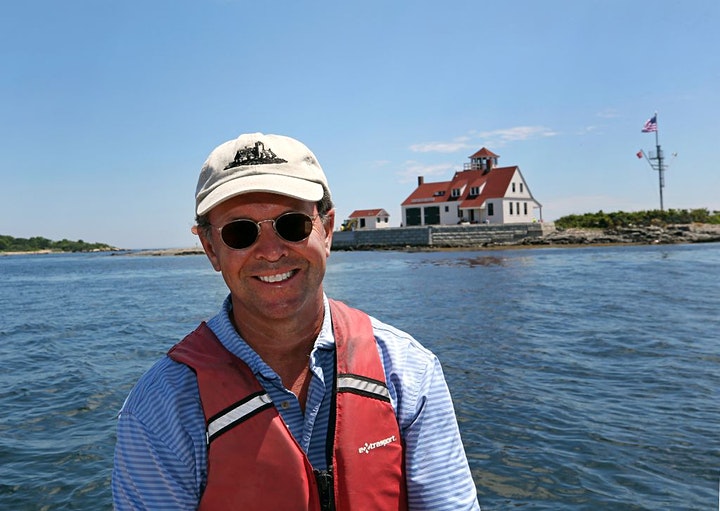 Sam Reid, Consultant, President Wood Island Station Association, will present on the restoration of the station in Kittery, Maine.
Sam Reid is with Hope and Reid, LLC, Managing Director, Government Affairs Consultant. Significant historic preservation background from time as senior advisor to Governor of Rhode Island. 2007 John Chafee Public Service Award from RI Historical and Preservation and Heritage Commission for work to preserve Masonic Temple, Providence RI. President of York Harbor Reading Room Foundation, a non-profit historic preservation organization. Property owner in Kittery Point since 1984.
Bruce Lynn, Executive Director Great Lakes Shipwreck Museum, will present on the group Save Our Station and their efforts to preserve the Vermillion Life Saving Station, Lake Superior, Michigan.
Bruce is a Masters of Science graduate from Eastern Michigan University's Historic Preservation program where he studied Heritage Interpretation. Upon graduation, he went to work full time for the Mackinac State Historic Parks. During his career, he also worked as a Curator for the the Alfred P. Sloan museum (Flint), the Piatt Castles in West Liberty, Ohio, and was hired by the Ohio Historical Society to assist with the creation of an economic impact survey of historic sites for the Ohio State Legislature. In 2011, he became the Operations Manager at the Great Lakes Shipwreck Historical Society and now serves as Executive Director at the Shipwreck Museum.
The presentations will be followed by a members meeting led by USLSSHA president Steve Marthouse. For this virtual meeting you will not be required to be a member to attend the members meeting. This gives non-members an opportunity to check out our projects and then decide if you would like to join us in the future.
If you are not a member or have not been to an annual meeting this gives you an opportunity to attend a virtual conference at no cost to you.
Click this button to register for free:
The U.S. Life-Saving Service Heritage Association (USLSSHA) is an organization dedicated to preserving the history of the U.S. Life-Saving Service and early US Coast Guard. The association is a national nonprofit, a 501(c)3 organization dedicated to preserving America's fast-vanishing lifesaving stations and early Coast Guard lifeboat stations. Few other groups of historic American buildings are more endangered than our lifesaving and lifeboat stations. To a far greater extent even than lighthouses, Life-Saving Stations are still being lost and falling into tragic disrepair.